Island Fin Poke would like to highlight some interesting things to ponder about starting your own business and how this is the perfect time to do so. As a company that promotes entrepreneurship and franchising, we recognize that it's a terrific way to achieve the career of your dreams and provide a good service to those around you.
Why is this the perfect time to start your business?
Although it may seem like such an uncertain time due to lockdowns and a myriad of restrictions, the case can be made that there are tons of opportunities as the market is in your favor. It's simply a matter of a) determining the need for your service of choice, b) being aware of the business climate for that niche, and c) educating yourself on the financials like interest rates, bank loans, etc.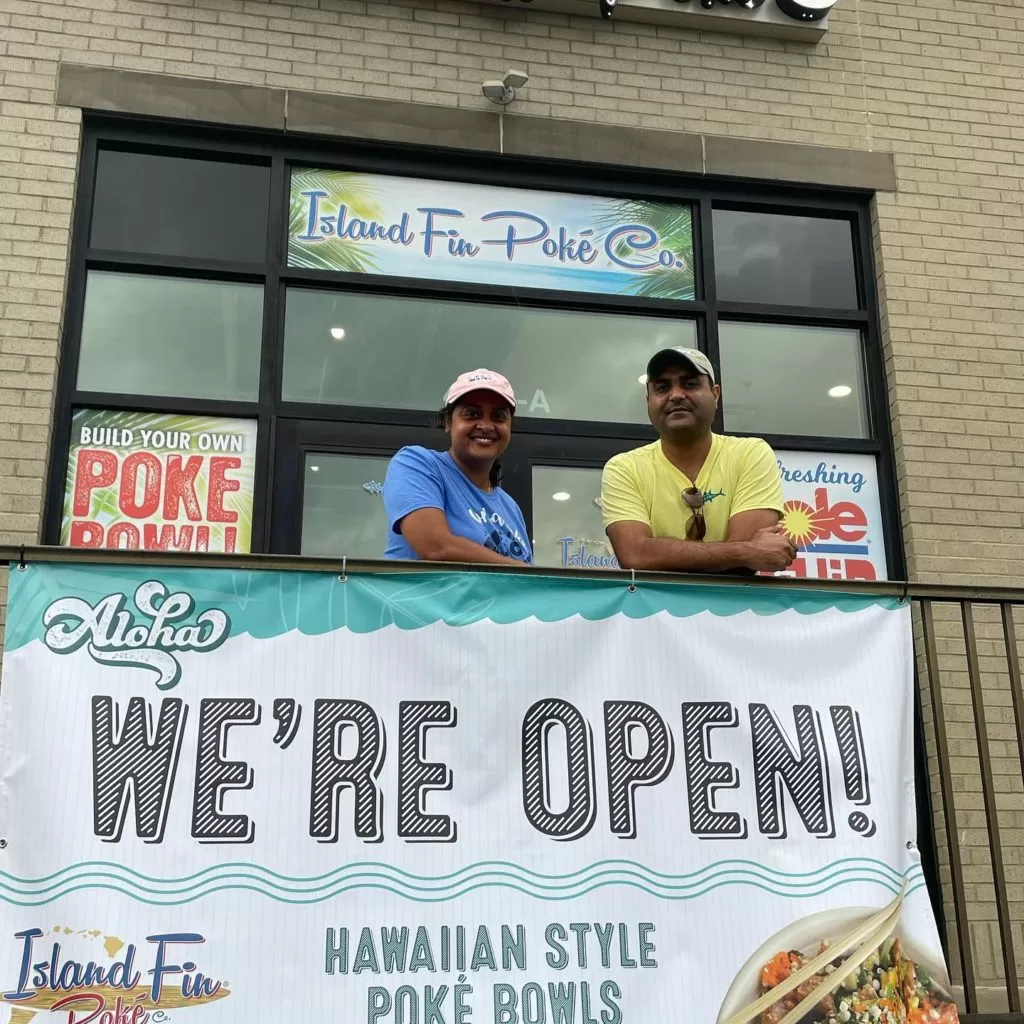 One of the biggest obstacles getting in your way is . . . FEAR. We tend to create a lot of fictitious barriers that prevent us from pursuing our magnanimous business goals. It's perfectly natural to have legitimate concerns over the feasibility of a business venture, which is why testing and research is so important, but it's a completely different problem to be paralyzed with fear.
For our part, Island Fin Poke is a leader in invigorating the entrepreneurial dreams of our franchisees. It's not enough for us to JUST be the makers of delicious Hawaiian poke bowls, we are a growing restaurant business, and we do it despite the tremendous difficulties of running a restaurant in 2021. We're succeeding where so many others have struggled.
Island Fin Poke does this, in no small part, by teaming up with budding entrepreneurs like you. When you partner with us, we deliver you all the necessary resources to become your best, which is why our training process includes:
17 hours of classroom training
23 hours of on-the-job training
8 days of training at your location
Extensive corporate support especially for the first 5 days you are open for business
This is our program because we know that you succeed with us if you have mentorship. As Robert Kiyosaki (author of Rich-Dad/Poor-Dad) says, "If you want to go somewhere, it is best to find someone who has already been there."
Plus, you can take confidence in the fact that Island Fin Poke has already done this with so many franchisees. We have three dozen locations in 13 states. Our franchise development team has experience building and restoring franchises across several industries.
If you're ready to cash in on the fact that now is the perfect time to start your business, you owe it to yourself to at least investigate. Island Fin Poke welcomes you to consider our franchise opportunities. Feel free to contact us at (702) 755-1258 to discuss franchise inquiries. We're happy to help.