The delicious Hawaiian food known as a poke bowl has become a huge hit. Its popularity has transcended well beyond the Hawaiian islands over to the American mainland, coast to coast. Poke bowls, like those expertly prepared by Island Fin Poke, are a combination of fish mixed with other ingredients like salt, seaweed, and candlenuts. Tuna is probably the most common fish used. The "poke" part of the name comes from pokey chunks of fish that comprise the centerpiece of the dish.
Here are a few reasons why poke bowls have become such a hit:
They're Customizable
They're Healthy
They're Convenient
In a day and age where health concerns rank very highly among American restaurant patrons, it shouldn't be a surprise that poke bowls, known for fish and fresh accoutrements, have become so popular. You can get all the essential vitamins, like Omega-3's, without loading up on calories when you get a poke bowl. What about the convenience factor? This should be obvious. We've all come to love efficient take-out options that come in a bowl and aren't hard to prepare or transport. This holds true for busy office workers as well as families who seek a quick, but healthy, dinner option.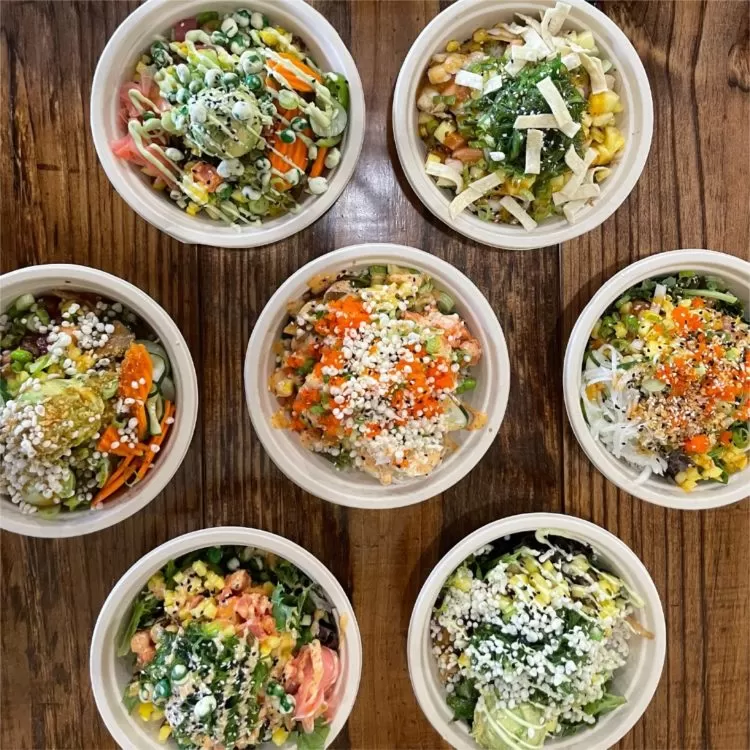 The customizable aspect of poke bowls is a lot of fun as well. There is such an expansive variety of what can be mixed and augmented with fish. This is where Island Fin Poke really shines. Don't take our word for it, feel free to peruse our online menu and see what we mean. After you've selected from a base of either white/brown rice or spring mix, you then get a choice of eight different protein selections like Ahi Tuna, salmon, octopus, tofu, chicken, or shrimp. This is only the beginning though . . .
When making your bowl, we have five different mix-ins, five marinating sauces, 21 possible toppings, five finishing sauces, and four special premium toppings. The possible combinations of these are endless. You should come see for yourself at one of our Island Fin Poke locations in 13 states.
If you're still having trouble wrapping your mind around the limitless creations you can make in a poke bowl, try watching this fun video, Become a Sauce Boss. Great sauces, like Shoyu, Ponzu, or Wicked Wahine are all authentically Hawaiian and a real key behind making a delicious poke bowl.
Mark and Paul created Island Fin Poke in 2016 as part of their dream to serve incredible Hawaiian-style poke in a cool, casual environment, where you can forget the day's worries and feel like you're on a surf shack at the beach.
Discover more about how Island Fin Poke came into existence and check out all the delicious poke items we have to offer. We can't wait to serve up some great poke at a location near you.