Have you been seriously considering owning your own business? If so, why not consider purchasing a franchise. With a franchise, you can be your own boss and operate your business how you see fit. One of the best franchises you can choose to invest in is an Island Fin Poke franchise.
Yet, we understand it can be difficult to determine if buying a franchise is the right move for you which is why we have written this brief guide. We have included five of the best reasons why franchise businesses are great businesses to buy.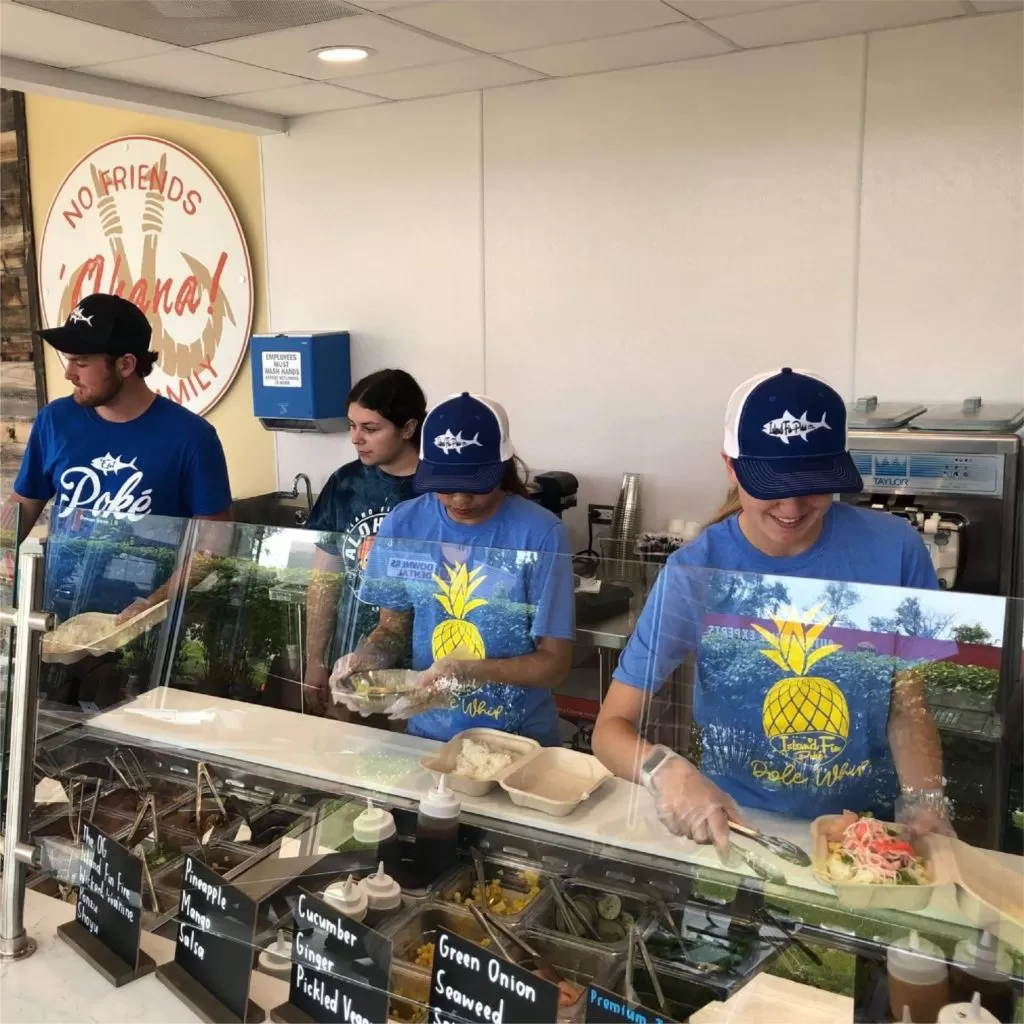 The Five Reasons A Franchise Is A Sound Investment
According to statistics, there are approximately 759,200 franchise establishments in the United States that output more than 760 billion dollars. Below you will find the five reasons why owning a franchise is a sound business investment.
You are Purchasing A Proven System
Most franchises spend countless hours perfecting their franchise business model. When you purchase a franchise, you're investing in a proven system that generates results. A franchise business model encompasses a solid foundation that can be implemented easily and effectively. You will have easy access to many different resources as part of this business model, including products, equipment, permits, site selection options, approved vendors, and marketing. With these resources, you are more likely to succeed.
Franchises are Eligible for SBA Loans
When you choose to own a franchise, you will be pleased to learn that you will likely be eligible for an SBA loan depending on the franchise you want to buy. A large selection of franchises has been reviewed and approved by the Small Business Association. This means a range of different local banks can finance them. With an SBA loan, you will be able to purchase the franchise of your dreams easily.
You Receive Brand Recognition
Unlike starting a traditional business, when you purchase a franchise, you gain instant brand recognition. Since many people already know and love the franchise you own, you will find that you already have a reliable customer base. Buying a reputable franchise with a well-established corporate brand image will allow you to easily gain new customers in addition to attracting customers that are already familiar with your franchise.
Additionally, franchises keep brand recognition favorable by participating in expensive advertising campaigns. If you were a traditional business owner, you would have to develop the funds for advertising on your own.
There is an Established Training Program
Another benefit of owning a franchise is having access to an established training program that works. You will be trained in the industry you have chosen and taught everything from budgeting and key policies to on-the-job day-to-day tasks. This specialized training will set you and your franchise up for success because you will avoid many of the mistakes new business owners tend to make.
There is a Built-In Support Network
Buying a franchise can be a scary endeavor, but when you purchase a franchise, you receive the franchisor's support. Anytime you have a concern or need clarification, all you have to do is phone the relevant departments in the franchise to get the help you seek. Most often, you will discover that your franchisor will handle everything from branding and advertising to marketing. Essentially, when you own a franchise, you will have the full support of your franchisor and the franchise network.
If you're ready to become a new franchise owner of an established and reputable franchise, you should consider Island Fin Poke. We offer an array of franchise opportunities that can suit the needs and wants of nearly every person looking to own their own business. When you work alongside us, we can help make your franchise dreams come true. You can contact us via our easy-to-fill-out online form
or by calling us at (702) 755-1258.