With public restrictions becoming more lenient on an almost daily basis and life returning to a relative state of normalcy, it's time to begin a new chapter in your professional career. You've spent time making someone else money and taking orders from others—now it's time to turn the tables in a new game of role reversal. Owning your own franchise can not only be the change your life needs, it will help you become the change you want to see. While there's no shortage of franchise opportunities available in the business world, taking the helm of an Island Fin Poke franchise could very well be the opportunity you've been waiting for.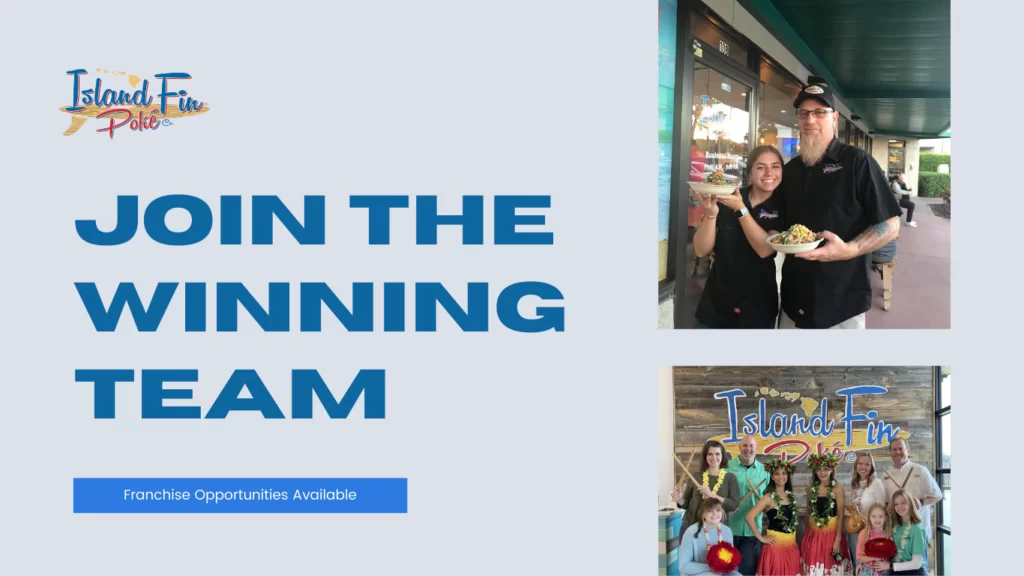 The poke bowl is quickly becoming the hottest item in the fast-food industry. It's changing the way in which people think of not only getting convenient meals on the go but healthy ones at that. With the public becoming more and more interested in healthy food options, getting in on the ground floor to meet this demand can make all the difference in succeeding. While the business world can seem intimidating to outsiders, Island Fin Poke is a guaranteed money-making machine.
When you purchase a franchise, you'll notice something straight away—our kitchens occupy a smaller area than the average restaurant. Limiting the amount of cooking space means that more of your franchise can be geared towards housing more occupants. It doesn't take an expert in economics to figure out that more customers means higher revenue. Smaller kitchens mean a smaller staff, and the right team that's given proper training can become a well-oiled machine in no time at all. When it comes to the proper training needed to run an Island Fin Poke franchise, you'll be provided a top-notch education to prepare you and your team for success.
As one of the highest-rated franchising opportunities in 2020, Island Fin Poke continues to rise in popularity. The winning combination of healthy food made convenient continues to be an unstoppable force in the food industry. Once you get the proper training and are set up in an ideal location, you can make this winning combination work for you in ways that might not have been previously dreamed of.
For more information on how you can be the captain of the ship, we invite you to reach out to us about our franchise opportunities by giving us a call at (702) 755-1258, and allow the poke bowl to give you the financial stability you've always dreamed of!