Aloha! Welcome to Island Fin Poke where we serve out fresh, original poke bowls with a uniquely Hawaiian style. We follow a farm-to-fork principle to provide the freshest fish, produce, and ingredients. Mark and Paul established Island Fin Poke in 2017 and brought the taste of the islands to the sunny shores of Florida. Together, they built the restaurant of their dreams, serving tasty Hawaiian-style poke in a surf-shack style environment that leaves you satiated and relaxed. After months of trial and error, we perfected our famous recipes to bring you a flavor experience like no other.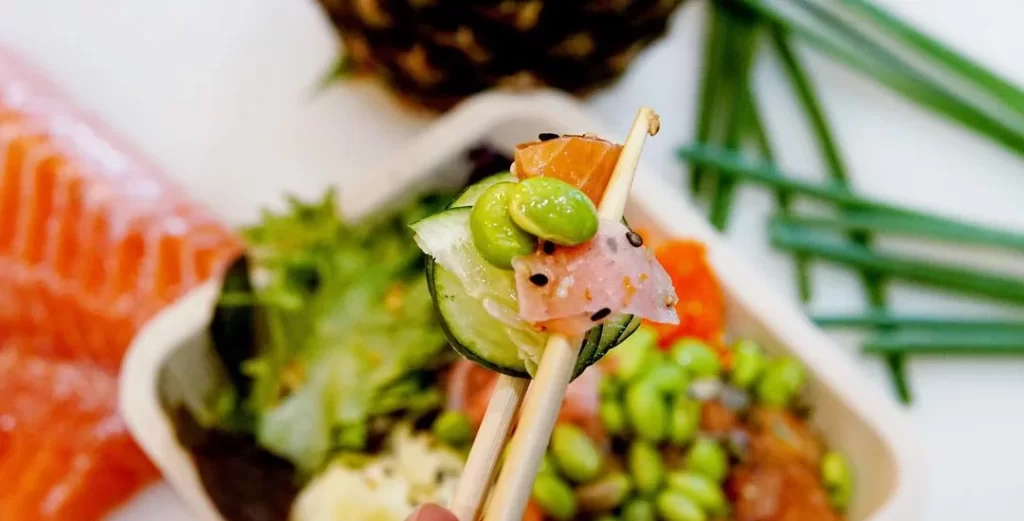 Our concept is super simple. Come to our stores and design your own poke bowl. You could also do it from the comfort of your couch through our quick and easy online ordering system . Start by choosing a base of white or brown rice or a spring salad mix. Next, pick a protein. We've got everyone from our meat-loving to vegan friends covered. After that, choose your mix-ins and your favorite sauce. Add your toppings and cap it all off with one of our famous finishing sauces. We have a few premium toppings at an extra cost and ready-made poke bowls for those who might spend all night trying to craft the perfect meal. You can see our full range of ingredients on our menu. Enjoy a Hawaiian-style poke bowl, and if you're really serious about good food, then join the family.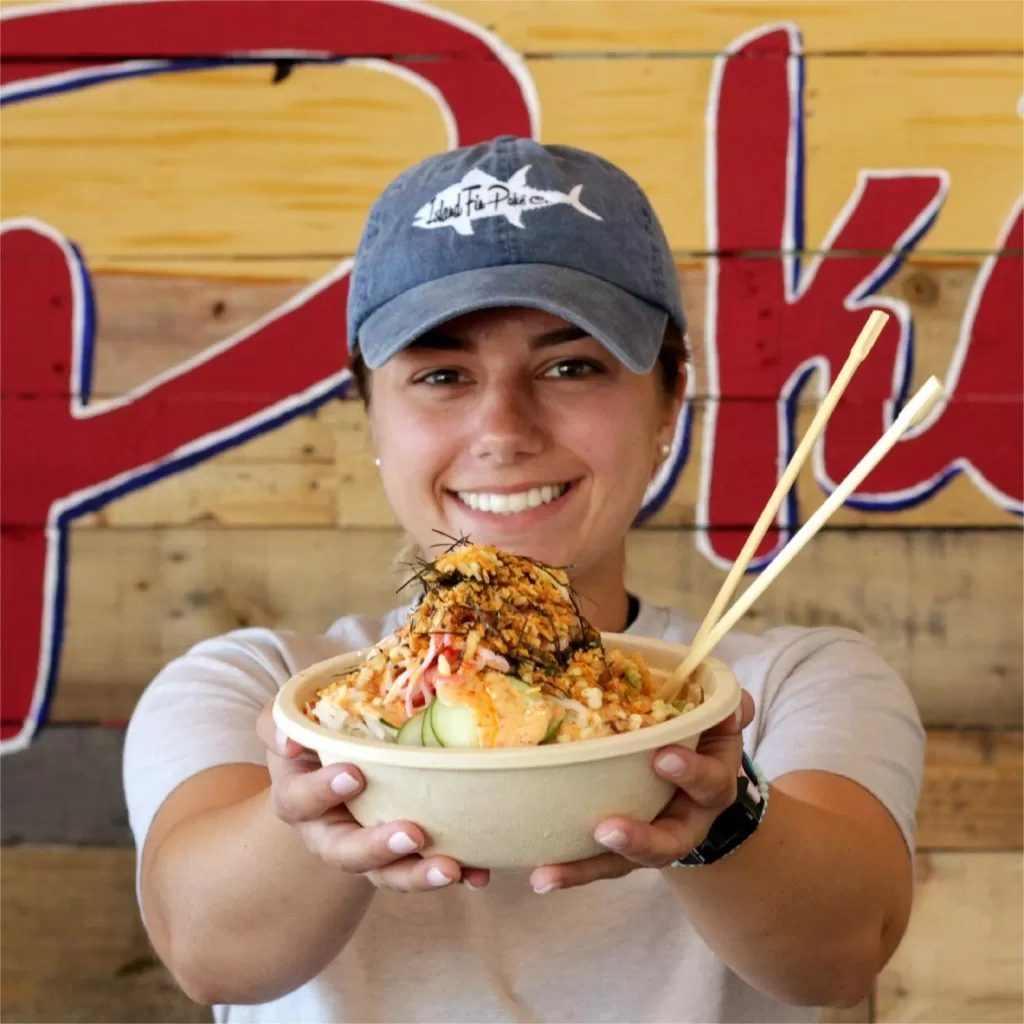 We mean that literally, too. Island Fin Poke's franchising opportunities are worth the investment. We have a growth strategy that focuses on ensuring long-term success for all our franchisees. Our small, uncluttered restaurant design is cohesive and uses an intelligent investment strategy. Island Fin locations are about 900 to 1,500 square feet. We use small kitchens that make more room for consumers and draw in greater revenue. You can choose to operate a single unit in the protected territory you desire. For those wanting more, you can choose an area development franchise and lock down a larger territory with more locations. We offer extensive training and support throughout your franchise journey to ensure your success. You and your employees will undergo a multi-phase training program that includes 17-hours of classroom time, 23-hours of on-the-job training, and eight days of location training at your store, plus an additional five after opening. You receive continued support after your training period.
Visit our website to see the full details of the franchise costs and initial investment you'll need to make your dreams of owning a Hawaiian surf shack come true. Even if you're not looking to start a franchise, complete this contact form for more information. We're happy to answer all your questions. Order our unique Hawaiian-style poke bowls today or start a franchise either way, we all win. We can't wait to see you here at Island Fin Poke!