Poke vs. Sushi. What is the difference?
Poke bowls have become quite the trend in America as of late. It seems that every city has at least one poke place now. They are starting to outnumber sushi restaurants! So what makes poke different from sushi? Read on…
Many people have heard of poke, but few know exactly what it is. Poke is a Hawaiian dish made with raw fish, chicken, Surimi (imitation crab), vegetables and other toppings and then seasoned with unique sauces that enhance the flavor of the poke bowl. You can't do that with sushi!
At Greenwich Island Fin Poke, we make each poke bowls by starting with a layer sushi rice or a spring mix and then add various toppings such as seaweed, vegetables, and/or meat along with the poke. Each poke bowl that we create is custom made on the spot for the guest. From our base proteins to over 25 fresh natural ingredients, to the 9 homemade sauces, we create a delicious experience for each guest's tastes and preferences. And. all of our natural ingredients are gluten-free.
Rice
While most sushi rolls use seaweed as the base of the roll, in poke, the base is white or brown rice. This gives it a slightly different texture and look.
Some like to add avocado to the base, which definitely enhances the flavor of the poke bowl.
Our mix ins include edamame, corn, sweet onions, jalapenos, and our own OG veggies! And that is just the start!
Next is the protein of your choice.
Seafood and Proteins
While many people look at poke and see only the toppings, the main ingredient is seafood. Most commonly, ahi tuna is used to make poke. At Island Fin Poke, we offer much more…
Some recipes call for spicy tuna, salmon, octopus, shrimp, chicken, spam, and for those that prefer, we can use tofu instead of raw seafood.
Some people have allergies to seafood which prevents them from eating poke. If you are allergic to fish, we offer a veggie or tofu poke. 
We understand the need for caution when you have food allergies and ensure that you can enjoy a great tasting Hawaiian Poke bowl without concerns for your allergies.
Toppings
Poke bowls can have extra ingredients that are not included in any sushi roll.  Some popular additions are cucumber, pickled ginger, and even spicy vegetables and chili oil!
Greenwich Island fin offers a build-your-own bowl option. Each guest can choose their base grain or tofu, toppings, and extras. This is a fun way to explore your taste buds and get the most out of your poke bowl!
If you are looking for some new flavors to add to your poke bowl, try experimenting with some of the extras!
Poke Bowl Sauces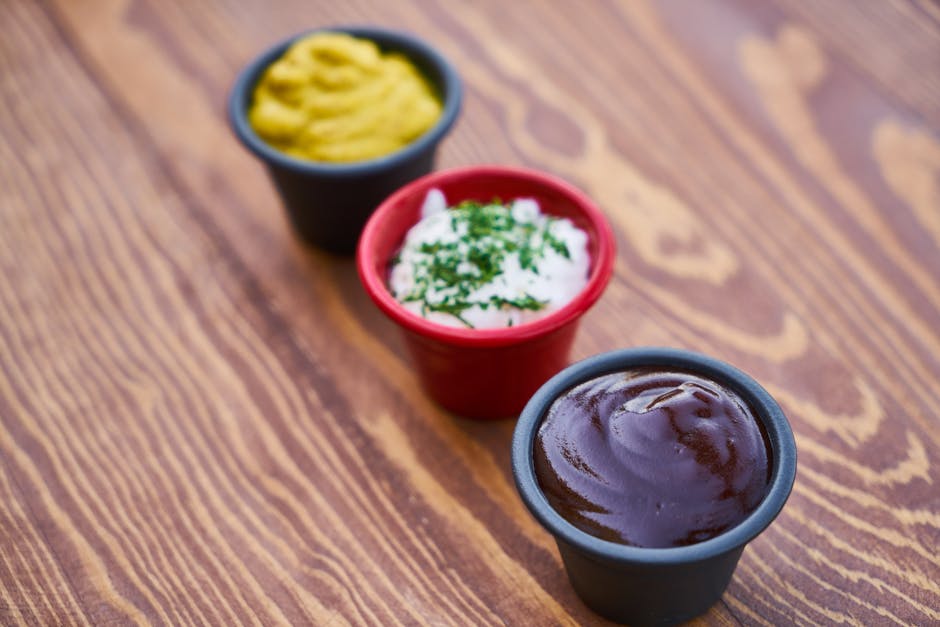 A fundamental part of making poke is choosing and mixing your sauces. There are a variety of flavors you can add to your cubes of fish, and each one calls for a different sauce.
Some popular marinating sauces include shoyu sauce and our own Island Fin Fire sauce. Our finishing sauces include Avocado Cream, Wasabi Cream, and Ono Ono, a vegan friendly sauce.
Whatever your taste buds desire, we have the sauce to please.
You can check out our full menu here.
Poke Is Healthy
One can never go wrong when eating meals that are both scrumptious and healthy! From vegan offerings to gluten free, Greenwich Island Fin Poke offers you choices that are delicious and also benefit you health wise.
For those looking to lose weight and then maintain it, poke can't be beat. Your sushi serving will never look like a poke bowl. And you will be amazed when you look at how much food is in each of our bowls. Use lots of toppings and mix the rice with other ingredients and you you will have enough to eat. We promise!
Taking Sushi To The Next Level
While sushi is a very popular dish, there are limitations on the ingredients used. Most sushi restaurants serve a limited number of "recipes."
So if you like sushi, you will love poke and it's endless choice of ingredients. At Greenwich Island Fin Poke, we do have "recipes" which are the standards in the world of Hawaiian poke.
But in addition, we offer our guests the ability to "build your own bowl" and have it ready when you arrive at the end of the service line.
Let's see a sushi restaurant do that.
Taste
Another sushi comparison is that while most people agree that sushi is delicious, not everyone likes it. There are many people that find seafood distasteful and others that simply do not like cooked fish. Luckily, poke does not require either!
For our guests that do not require cooked seafood, we use the highest quality fresh fish available as part of our poke bowls. This way, the flavor really comes through as you are mixing all of the other ingredients together.
These two components also help strengthen the texture of the poke which makes it more reminiscent of sushi. And that is why we say that "we take sushi to the next level!
Greenwich Island Fin is conveniently located at 136 E. Putnam Ave, in Cos Cob and is open daily from 11:00 AM to 9:00 PM. Our Hawaiian themed restaurant is a great place to enjoy the great taste of poke and at the same time, experience our 5-star service.
We also offer takeout and delivery options, including a rewards program available when you download and use our mobile app (iOS and Android versions).